9 Disgruntled Rapper Fallouts – Who's Better Off as a Solo Artist?
5) J HOOD (D-BLOCK)
In 2007, a video surfaced of J Hood dragging his D-Block chain on the ground and talking greasy about Styles, Sheek, and Jada. As a result, the trio kicked the young'n out of crew. The following year, Hood apologized, issuing a statement saying, "I will eternally be appreciative to The L.O.X. for giving me an opportunity to be heard period point blank but I just couldn't keep living with the fact of knowing I'm representing something false, on top of not even being compensated well for it."
After the Fact: J Hood has released some projects in the time since his departure from D-Block, but nothing that has gained him the recognition that he got when he was riding with The L.O.X.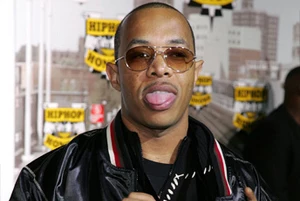 6) U-GOD (WU-TANG/RZA)
The Wu member wasn't shy about voicing his problems with the group and, specifically, RZA. He made claims that Wu didn't want him to come out as a solo artist and as a result held him up. He also griped about a lack of creative control when it came to beats. He also sued Wu Music in 2008, alleging that they owed him $170,000.
After the Fact: Although U-God was on the last Wu-Tang album, 8 Diagrams, he didn't appear on Raekwon's 2009 Only Built 4 Cuban Linx…Pt. II.