GA's Most Wanted, Rd. 5 – Executives Take Charge of the Game KEVIN "COACH K" LEE
If you ever need help finding talent in the south, ask for Coach K, as he's definitely someone with his ear to the trap and knows how to execute a successful game plan. After serving as manager for the majority of Young Jeezy's career, he brought his services over to Gucci Mane, who saw his stock rise to new levels. When Coach K's calling the shots you're liable to score—big.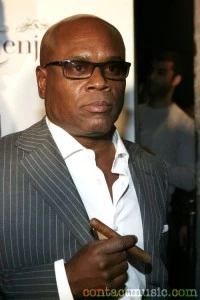 L.A. REID
Two words, Def Jam… Need more? Well, first, L.A. Reid is the co-founder of LaFace Records, which spawned megastars like OutKast and TLC, to name a few. Other highlights on his resume include his past stint as president/CEO of Arista Records—which generated a half billion dollars annually under his watch—Chairman of The Island Def Jam Music Group, and Chairman/CEO of Hitco Music publishing. Over the course of his illustrious career, Reid has been responsible for signing and helping bring Pink, Mariah Carey, Avril Lavigne, Toni Braxton, Usher, Ciara, and more into the spotlight. Although he dose more business in the Big Apple than his hometown these days, Reid's name rings bell throughout the music industry and you'd be a fool not to answer his call.