GA's Most Wanted – Rd. 1, Rappers Take Aim at the Crown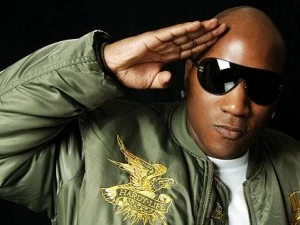 YOUNG JEEZY
Armed with commanding raspy vocals and certified street-cred, Jeezy took the rap world by storm with his debut LP, Lets Get It: Thug Motivation 101 five summers ago. Two albums (2006's The Inspiration: Thug Motivation 102 and 2008's The Recession) and a multitude of notable mixtapes later, and Jizzle has secured himself a place amongst Atlanta's elite thanks to his chart-topping dope boy anthems. As of late, the Def Jam artist has assisted on stand out cuts for Rihanna ("Hard) and Drake ("Unforgettable), and hit stages across the world with Jay-Z on The Blueprint 3 Tour. Preparing for his fourth studio effort, Thug Motivation 103, Young released his long-awaited mixtape, Trap or Die 2: By Any Means Necessary with Don Cannon this past May and strapped on a straight jacket for TM103's first street single, "Lose My Mind." But can he make fans go crazy enough to earn a seat on the throne? GUCCI MANE
Over the course of the last two years, Gucci has steadily churned out an unprecedented amount of mixtapes and hit singles that catapulted him into the limelight. With the streets in his corner, the 1017 Brick Squad leader got enough buzz to score placements on songs by some of pop music's biggest acts—including the Black Eyed Peas' "Boom Boom Pow (Remix)," Mariah Carey's "Obsessed (Remix)" and Mario's "Break Up." That was followed up last December by his first major label LP, The State Vs. Radric Davis. Just two weeks before his album dropped, though, Gooch was sent to jail for a probation violation, but even that couldn't stop his momentum. Continuing to capitalize off his buzz, he set aside enough songs for The Burrrprint 2 HD, which hit stores last April, while he was still locked up. Upon his release the following month, Gucci got back in the studio and put out a brand new tape, Mr. Zone 6 in June. With plans to give fans another full-length LP in 2010, it's impossible to undermine GM's hustle. But is his strong work ethic enough to earn him a place at the top?