Drake Announces OVO Fest With 2 Chainz, A$AP Rocky and The Weeknd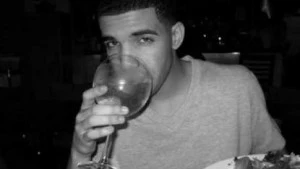 Drake is currently on his Club Paradise Tour alongside J. Cole, Waka Flocka Flame, Meek Mill, 2 Chainz and French Montana, he's getting ready for another special performance: the OVO Fest.
The Canadian rapper announced via Twitter last night that his homecoming concert will be going down on August 5 in Toronto, and will feature 2 Chainz, A$AP Rocky and The Weeknd, as well as Drizzy himself. "A special night we've created for the greatest city…Toronto," he wrote. This year's concert, which is the third annual OVO Fest, will go down at Molson Canadian Amphitheatre.
Last year's show included Lil Wayne, Nas, Rick Ross and J. Cole, while the previous year featured Jay-Z, Eminem, Rozay, Bun B, Fabolous, Young Jeezy and Kardinal Offishall.
"Bringing together the 3rd Annual OVO Fest is such a milestone for me," the YMCMB rapper said in a statement, according to MTV. "A lot has happened over the last three years-a journey that I'm so grateful for-but it's always coming home and performing for my hometown that means the most. This year, we're going to bring it just like we do every year-with high energy and music at its best."
Last weekend, Drake's name was in headlines when Pusha T caused a stir by releasing "Exodus 23:1," featuring The-Dream, which seemed to be aimed in Drake's direction. A few days later, during his show in Washington, DC, Drizzy responded to the shots, saying, "If you was doing 16s when I was 16 and your sh*t still flopped and you switched teams, don't talk to me my nigga."
The Club Paradise Tour wraps up in Boston on June 17. —Adam Fleischer (@AdamXXL)