Jay-Z Helps to Unveil Bacardi's New Cognac D'ussé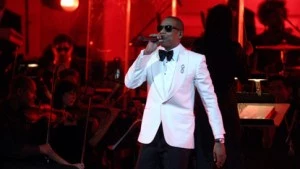 Last night (May 9th) at a private tasting session, Bacardi unveiled its own Cognac brand with the help from Roc Nation's founder Jay-Z. Named D'usse (pronounced as "dew-say"), the Cognac line would be available for sales in September.
This addition of D'usse makes Bacardi an official competitor in the U.S. Cognac arena. With a retail price of $44.99 per 750-ml bottle, consumers can expect this newly launched line in direct competition against established Cognac brands such as Hennessy, Remy Martin, and Courvoisier.
While Cognac certainly holds a significant share in the global liquor market, the brandy isn't popularly consumed by the younger demographic. While hip-hop has certainly endorsed it in the past, attaching Jay-Z as its spokesperson appears to be a cost-effective reach to gain a broader market.
The current shareholder of the Brooklyn Nets and a multi-millionaire musician, Jay-Z, has had his stints with liquor brands in the past—notably working alongside Armand de Brignac, popularizing the champagne brand as Ace of Spades.
As a direct competitor against highly established Cognac lines such as Hennessy, D'usse's debut may or may not be a mass-scale success initially, but Robert Furniss-Roe, CEO of Bacardi USA, reportedly stated that D'usse would be a hit, as the newer generation has a penchant for experimenting with a variety of spirits categories.
Rightfully said, with Jay-Z's involvement, expect blatant product placement in videos and upcoming rap singles. If Jigga's Midas touch is still intact, the trend will most likely spread within the hip-hop sphere in the near future.—Jaeki Cho