Nas Mini-Doc on Mixtapes to Debut Later This Month [Trailer]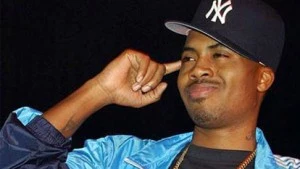 Not long ago, Nas made an appearance on Hawaii Five-0 flexing his acting muscles. Now, he's back in front of the camera, but he's telling his own story.
TDK Life on Record Chronicles: Nas is an upcoming documentary featuring the Queensbridge MC talking about his history, mixtapes and more. The film will be directed by renowned photographer and director Jonathan Mannion.
Peep the basis of the documentary, as described on TDK's website: "Nas carved some time out of his busy schedule to catch up with us and drop knowledge about his experiences and memories of making and collecting mixtapes. We caught up with Nas at Silvercup Studios, appropriately located in his hometown of Queens, NY. Nas goes deep reminiscing about cassettes, mixtapes and musical influences (Tribe Called Quest, MC Shan, Kurtis Blow & Queen, just to name a few) while reflecting on his early life in the Queensbridge housing projects."
The project will be available for viewing beginning on January 19 at TDKhifi.com. —Adam Fleischer