Hip-Hop Blind Items, Pt. 1 – Which Rapper Said What?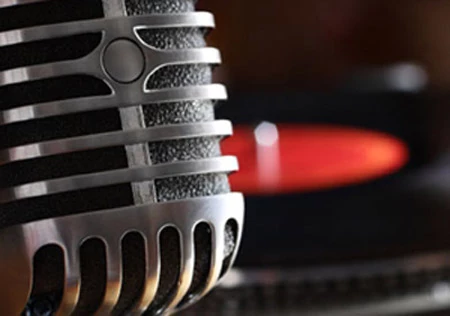 I still read newspapers. Love them, in fact. Back when I made my own schedule as a freelance writer, I would devour the Daily News, New York Post and New York Times while drinking my morning coffee. (Does that make me seem old? I really don't care.) I saved my favorite read for last: The New York Post's infamous gossip column, Page Six. It's genius. Lowbrow, but genius. And the best parts are the blind items, those anonymous, often salacious anecdotes about celebrities behaving badly. Who did what with who and where? Talk about a guilty pleasure.
During my years writing about rappers, I've left some good stuff on the cutting room floor. There are a lot of reasons for it—stupid decisions by me, stupid decisions by my editors, the comments were made "off the record," or it simply didn't fit within the narrative. So here are 20 hip-hop blind items from within my clip book. Leave your guesses in the comments section and I'll be back tomorrow with (some of) the answers. Oh, and follow me on Twitter. Even though I hate Twitter. —Thomas Golianopoulos
1. This guy played the bully throughout our entire interview. When I rode the elevator out of the building with him and his entourage, he sneered and said, "This is probably the first time you've been around so many Black guys."
2. I met this guy early one morning and went back to his hotel room so that he could grab a toothbrush. We walk into the suite and this video vixen is strutting around in a wife-beater.
3. This guy keeps a giant world map in his living room. Why? "For easy access when I'm watching the news."
4. In February 2003, I was reporting on my first feature and interviewed this duo on their tour bus. When one/half of the group passed a blunt to someone in the entourage, he warned, "Be careful with that, that's haze."
5. Since we're talking about weed…This guy chain-smoked the stuff during our two-hour interview.
6. And this other guy offered me a hit of his blunt when I met him in the parking lot of an Applebee's deep in the middle of suburbia. After I declined, he said, "That's good. That's good. You should never smoke from another motherfucker's blunt." Pregnant pause. "Because you never know what a motherfucker will put in his blunt."
7. This guy said this about Nas: "That guy is the anti hit maker."
8. This guy told me that when he was 12 years old, he drew a pentagram, sat in the middle of it and wished for money, power and fame.
9. I interviewed this guy in 2004. A few years later, when we met again for a different story, he said, "They sent you again, huh?"
10. This guy was unhappy with his story so he said some nasty things about me on Twitter. I still love Q-Tip's music though and think he's a genius.
11. I was having trouble getting access to this guy during a chaotic scene backstage. Later, he pulled me aside and said, "Be more aggressive."
12. After losing a game of pool to me, this guy said, "You won. Now you can tell all your friends you beat me."
13. This guy had a hard time keeping his gun from falling off his waistband during a photo shoot.
14. She sang "Happy Birthday" to me after I told her that it was, in fact, my birthday.
15. While sipping his third Patron and Country Time Lemonade, this guy admitted that his emergence on the rap scene made these two guys irrelevant.
16. This guy threw a temper tantrum at the register of the old Virgin Megastore in Times Square. While CD shopping, he noticed that his debut album wasn't listed on the board touting the upcoming releases. He asked to see the manager.
17. This guy really hates pickles.
18. This guy said, "Excuse me for cussing" whenever he cussed.
19. After finishing an interview with this guy, I checked his Twitter account. It had been updated a few times during our interview even though he hadn't touched his phone.
20. This guy said this about Jay-Z: "I've never seen so many people line up to suck another guy's dick." He was speaking figuratively.