80 Reasons You're Not A 80's Baby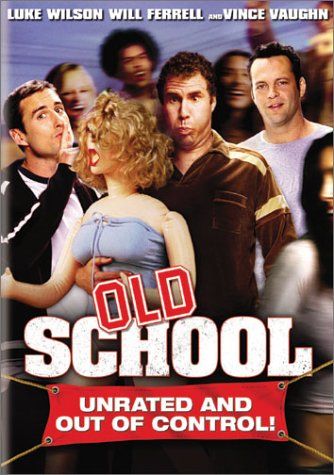 People always ask me to define "80's Baby". What does that mean? Do you have to be born in the 80's? To answer your questions, 80's Baby is more of a mentality. A slightly fucked up-cutthroat-entrepreneur-ish fuck you old school niggas y'all stuck in the 80's mentality. Therefore I'll give you 80 examples of what the non-80's Baby would do. Here's the first twenty:
1) You brag about not liking a rap album in years
2) You know who Jarobi is
3) You don't understand why Young Jeezy is popular
4) You know who Gail King is
5) You don't have a myspace page
6) You have a myspace page but with no picture. It makes you look like a child molester
7) You own a Roots album
8) But you don't own a Gangsta Grillz
9) You cant appreciate Diplomatic Immunity for the Opus of ignorance that is was
10) You shave your own hair and don't go to the barber
11) You religiously follow YN's Break-A-Day
12) You say things like "Record Sales Don't Matter!!!". Loser
13) Getting tickets to that Tribe comeback tour?
14) You get mad when people say Lil' Wayne is top 5 right now
15) You don't "own", "run" or not the "CEO" of a small side hustle company
16) You don't have a blackberry, sidekick, gmail or any other form of communication besides your cell phone
17) You DJ but won't give up your vinyl for Serato
18) You're favorite rap album came from the Native Tounges camp
19) You mastered Reganomics
20) You saw New Jack City in the movies
*Sorry I took so long to post today. The computer in the studio is dub slow. Hence the lack of links. I'll make up for it tomorrow.